Menu
This is what you came for – now you must decide, feast or flight!
Small Plates
Don't be fooled, these smaller dishes are anything but puny.
Burgers
This is what you came here for – the main event, Knockout Burgers.
Chicken
Imagine the best Fried chicken burger, then imagine it doing a double roundhouse kick, punching through a wall and still looking composed.
Beef
For the puritans there is only one type of burger. Rightly or wrongly, you gotta respect the classic patty.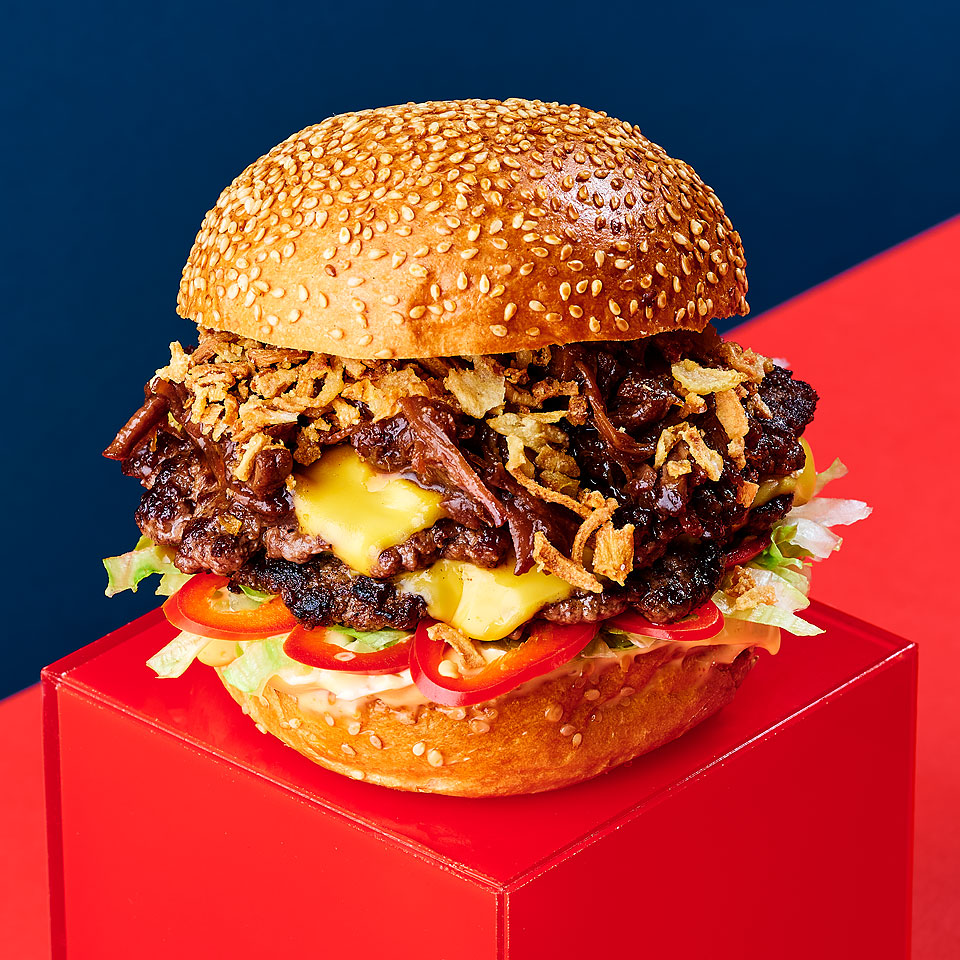 2x smashed beef patties, pulled teriyaki beef, cheese, Sriracha mayo, shredded lettuce, pickled chillies and crispy shallots.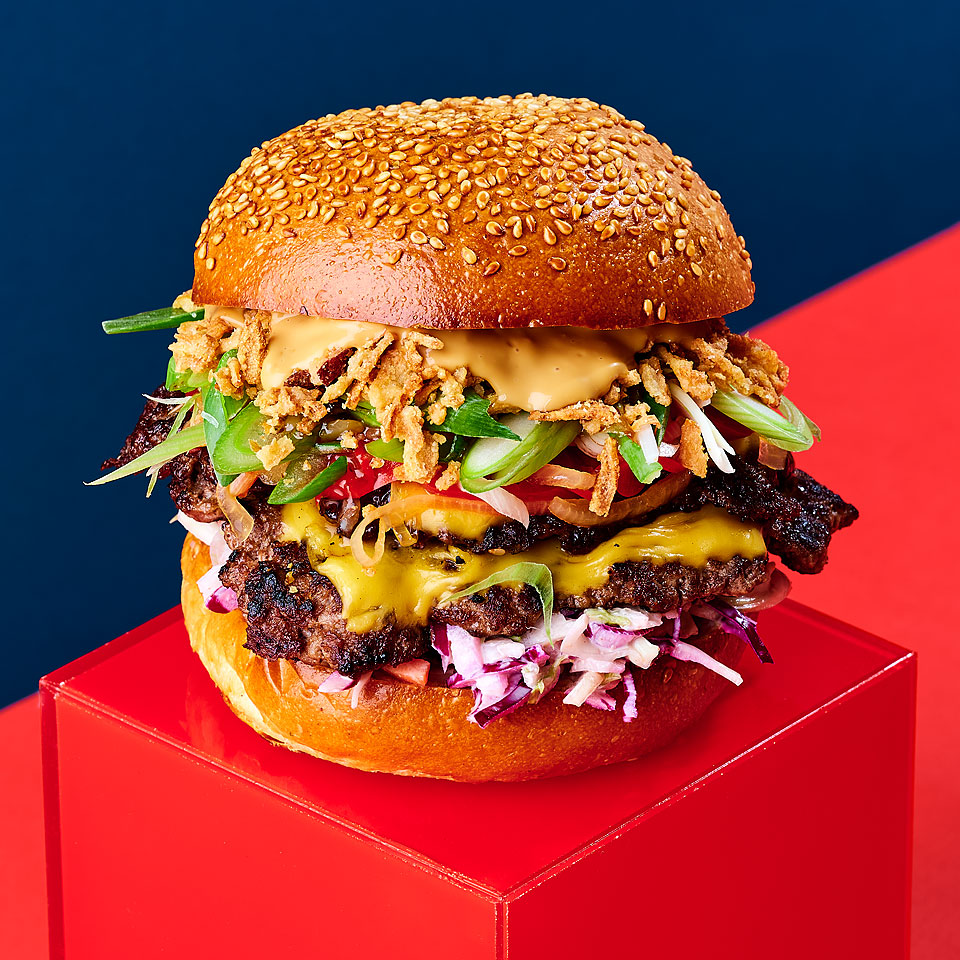 2x smashed beef patties, kimchi slaw, cheese, ginger mayo. pickled chillies, spring onion and crispy shallots.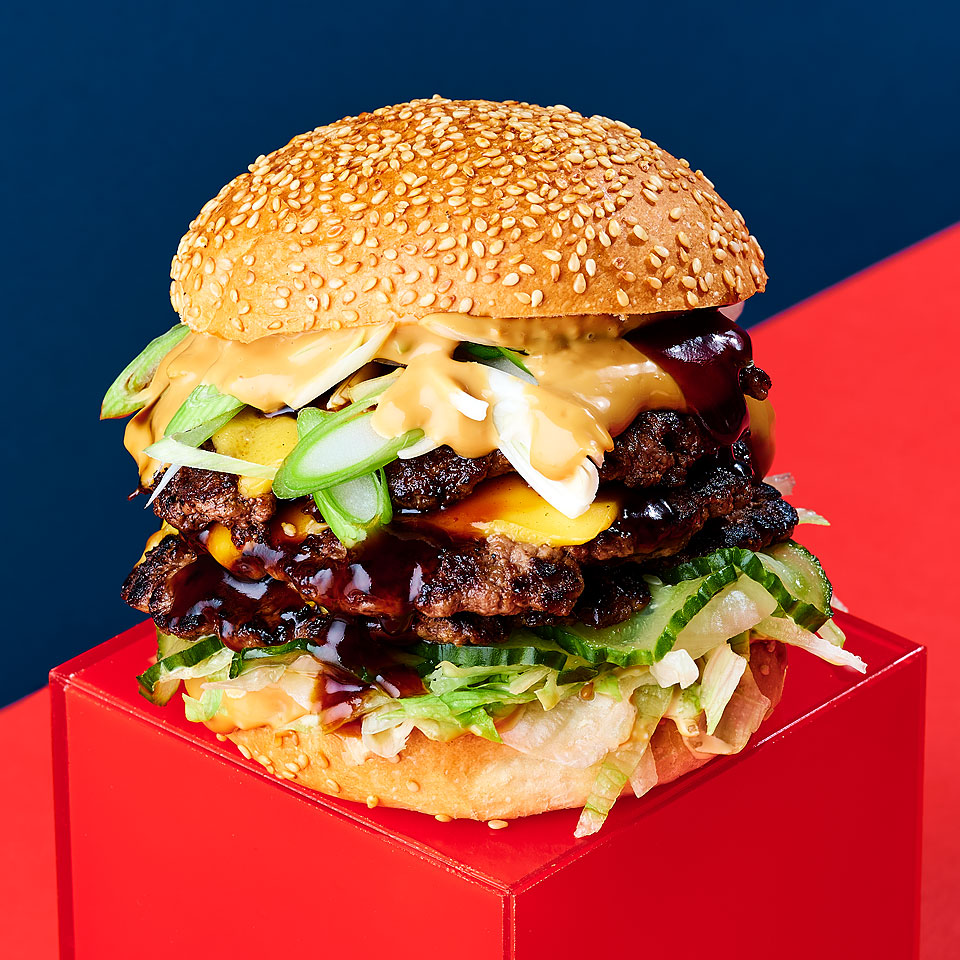 3x smashed beef patties, teriyaki sauce, pickled cucumbers, ginger mayo, spring onion and shredded lettuce.
Vegan
We don't go in for hype, you either get it or you don't. These burgers are awesome. The end.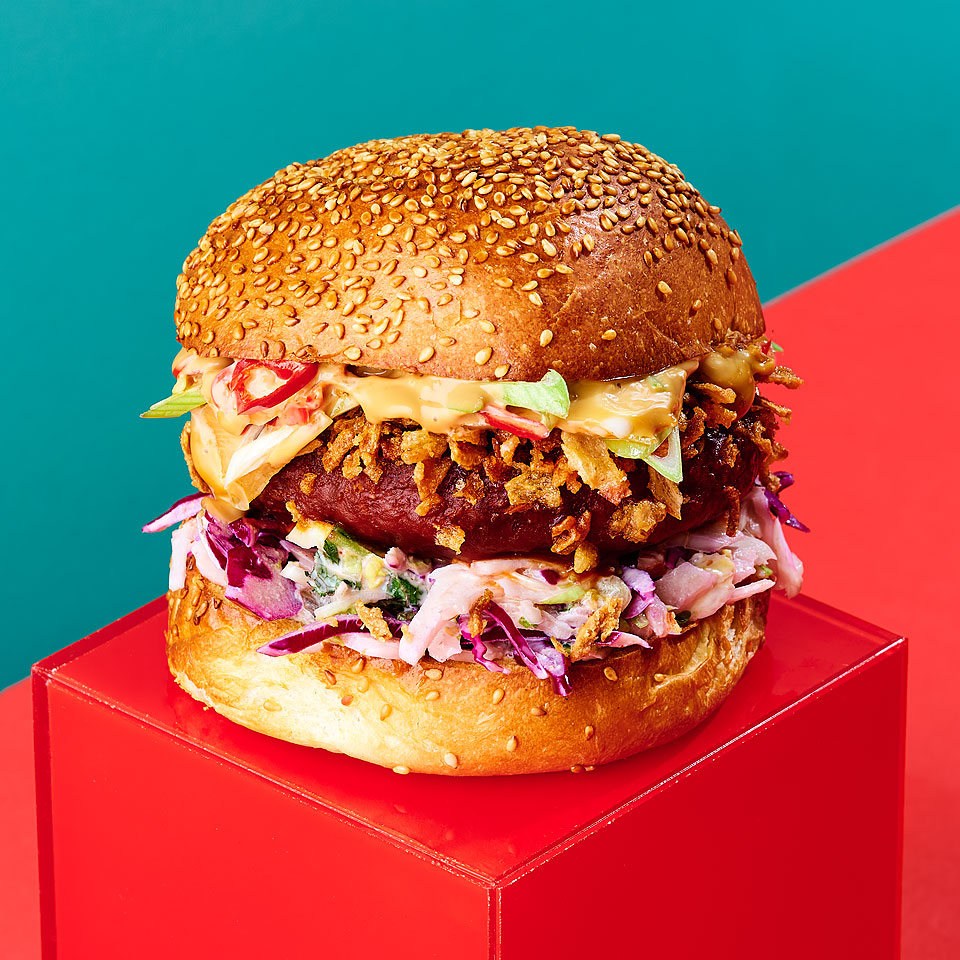 Korean-style jackfruit patty, Gangnam glaze, kimchi slaw, ginger mayo. pickled chillies, spring onion and crispy onions.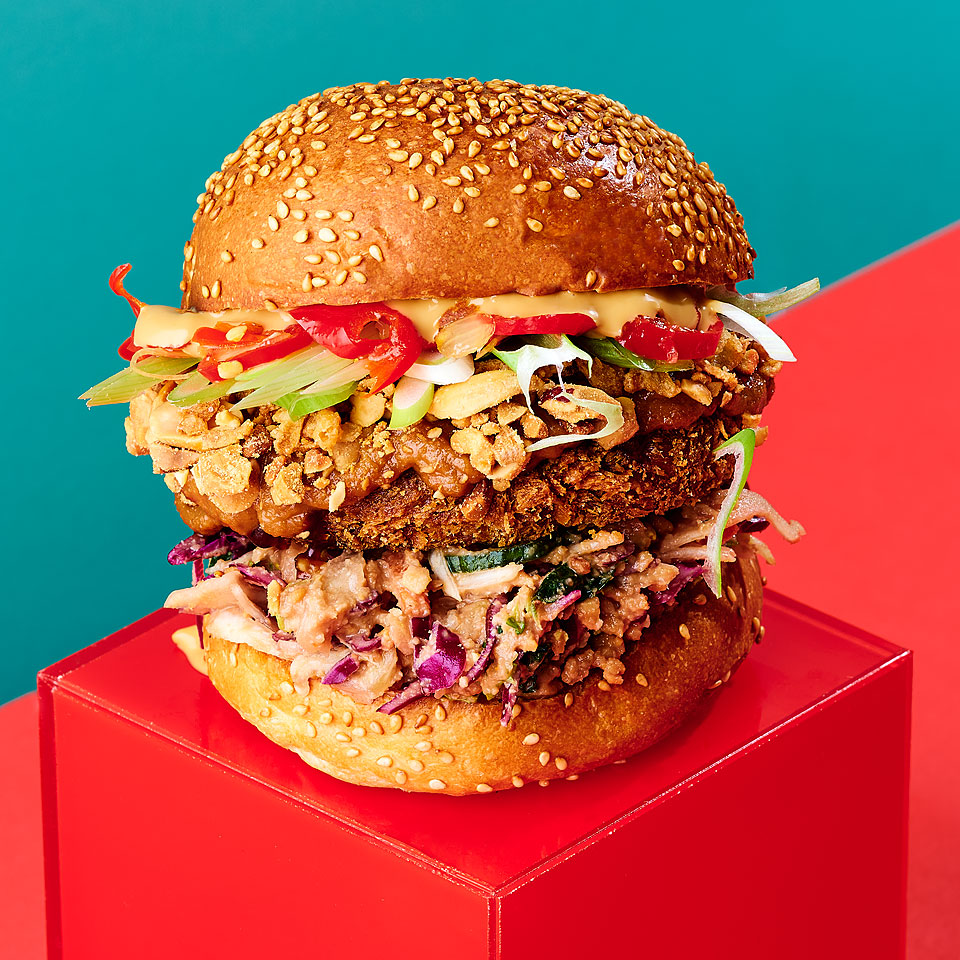 Teriyaki glazed jackfruit patty, coconut-peanut slaw with pickled carrot and cucumber, fresh chillies, spring onions, coriander, ginger mayo and satay sauce.
Sides
Throw some sides into the mix for double the action.
Dips
Add your own flair, remember there's no wrong answers when it comes to dips.
Sweet Things
The final showdown, this is where true glory awaits.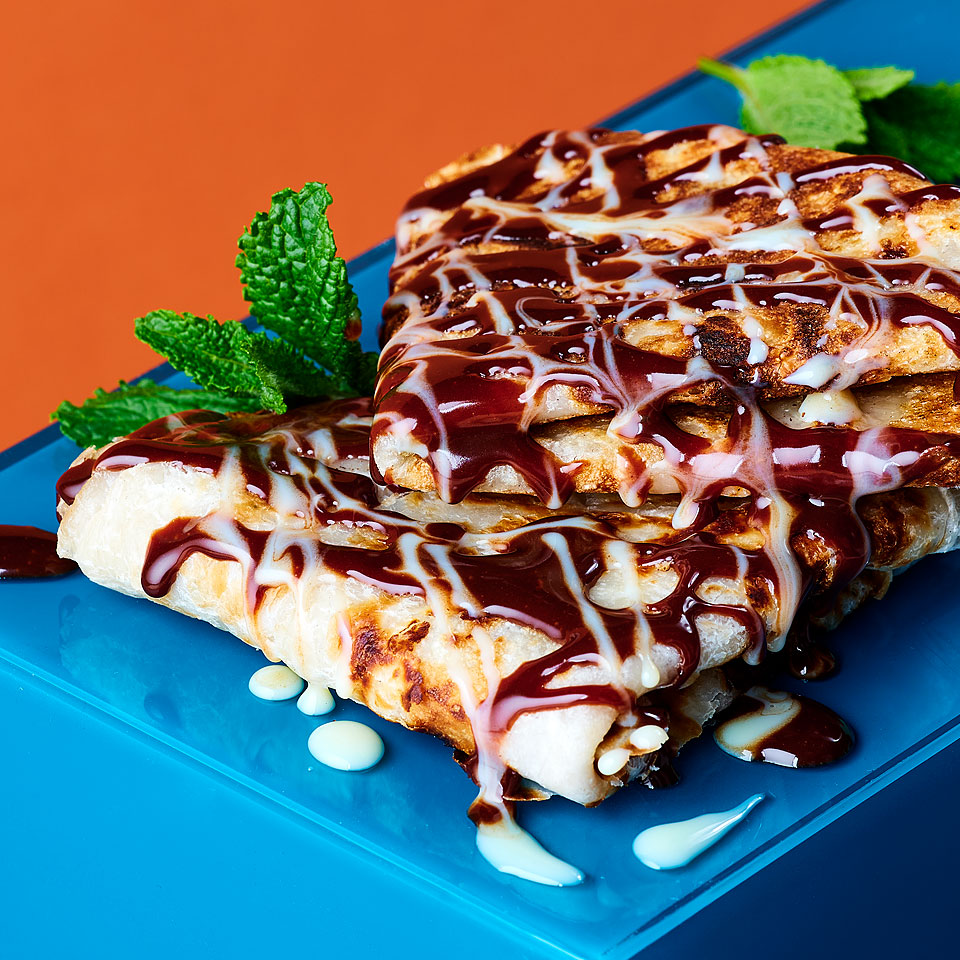 Flaky, buttery warm roti. The drizzle of condensed milk and Nutella are optional but frankly, why wouldn't you?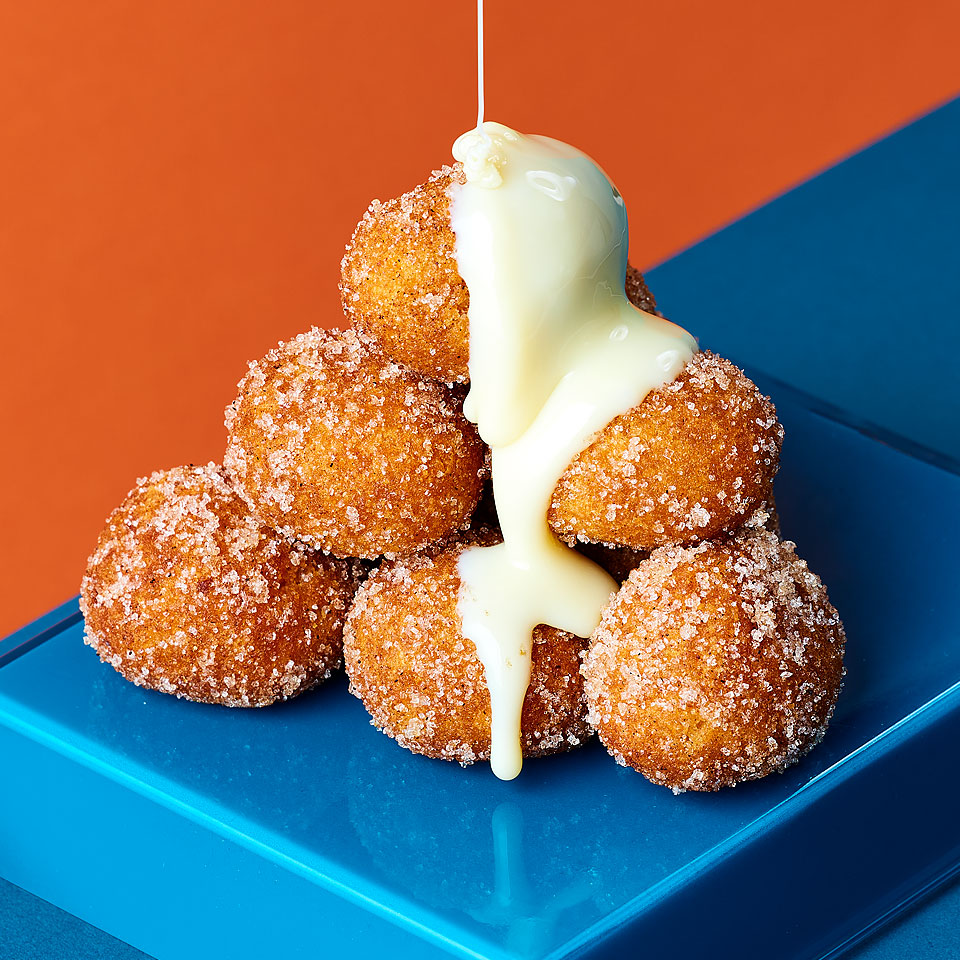 Warm bitesize donuts tossed in sugar and five spice, pour over the condensed milk as a finishing move.
Meet The Team: Chef Cleaver
About:Undefeated burger champion, revered around the globe for a terrifying ability to create unstopable flavour combos.
Height: Tall enough to reach the spice rack
Weight: Big Boy
Kitchen style:
Creative, loud, the kind of guy who'd make Gordon Ramsay cry a little, but a big softy at heart.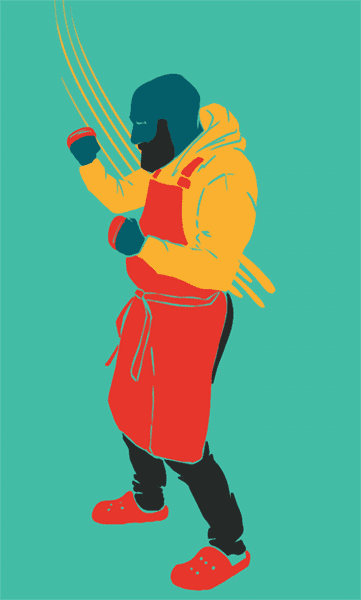 Wanna join our super-secret mailing list?