Burger Restaurant Richmond
|
Burger Food Delivery Near Richmond Park
Origin Story
For years, our highly trained kitchen ninjas have studied The Way of The Burger, endlessly meditating on blending big asian flavours with classic burger style.
Whether you're craving heat, or looking for a new twist on and old favourite — you're in the right place.
And don't forget our sides and smalls which make perfect sparring partners and let you mix it up with multiple asian flavours.
Be bold. Go KO!
Meet The Team: Chef Cleaver
About:Undefeated burger champion, revered around the globe for a terrifying ability to create unstopable flavour combos.
Height: Tall enough to reach the spice rack
Weight: Big Boy
Kitchen style:
Creative, loud, the kind of guy who'd make Gordon Ramsay cry a little, but a big softy at heart.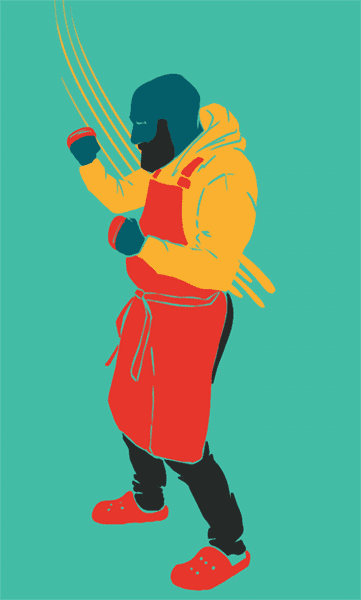 Wanna join our super-secret mailing list?